Welcome back to the Dragonlance Canticle after a summer break for our hosts to take care of real life business. Moving on, I (Valharic) went to Gen Con '08 this year and had a blast. I sit with Talinthas and Trampas and make them jealous. 🙂
The first half of the show I discuss what fun things I did and encountered during the show. I ramble on about True Dungeon. A great, emersive, and live D&D experience. Here's a picture of our group in costume prior to going into True Dungeon. I'm the wizard that ate Raistlin. For you Fear the Boot podcast fans, note the Headbands of Awesome +10.

Here's a picture of the dragon skin three-Ring binder, my "gotta have it now" buy.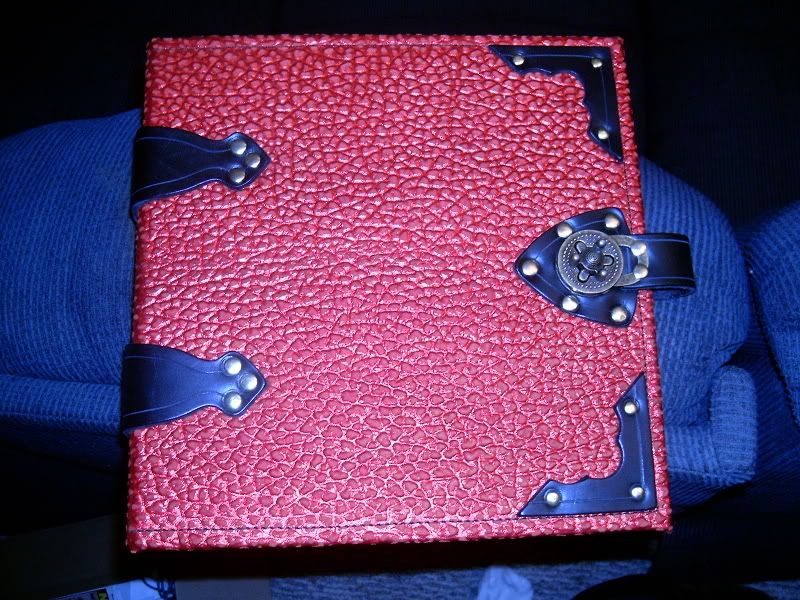 I also made a mention of Dwarven Sweatshoppe. I'll probably be getting something from them next year.
Break: Technorama
In the second half we talk about the Dragonhearth/Dragonlance Q&A and important things about Dragonlance that was said there. The panel consisted of:
Tracy Hickman
Jamie Chambers
Margaret Weis
Laura Hickman
John Frank Rosenblum
Phil Athans
Podcast: Play in new window | Download
Subscribe: Apple Podcasts | Android | RSS